Special Thanksgiving Weekend
We're giving you one more thing to be grateful for this Thanksgiving…
Gather your friends or family and join us from 7:00pm to 10:00pm for a special turkey-belly-filled Deadmonton experience!
Buy Tickets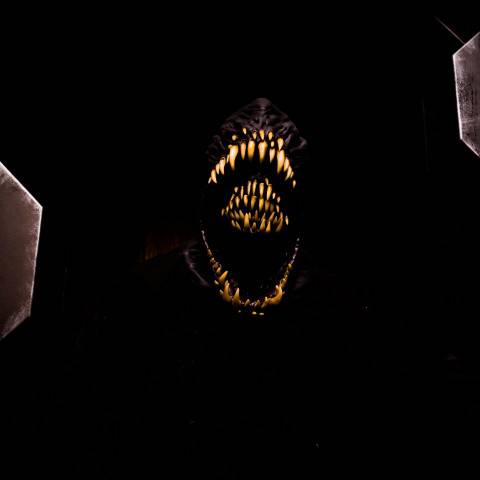 Lights Out Event
November 3rd & 4th is our famous LIGHTS OUT event!
Yes… we can make the scariest event in Edmonton even scarier by turning off the lights inside! Each group will be given one lighting device to try and make their way through Return of the Williams Farm and Print Show. Good luck!
Please note that all tickets include all 3 haunted houses, however, The Convent is an outdoor event and therefore we cannot 'turn off the lights' outside.
Buy Tickets