An incredible 8 years of haunting Edmontonians! 
2021 – Year 8
"Warped" and "Dusk: Rise of the Dead"
2021 took you down the twisted rabbit hole of 'Warped'. With our Alice-inspired theme, there was no running away from those white rabbits, unless you ran into Alice of course.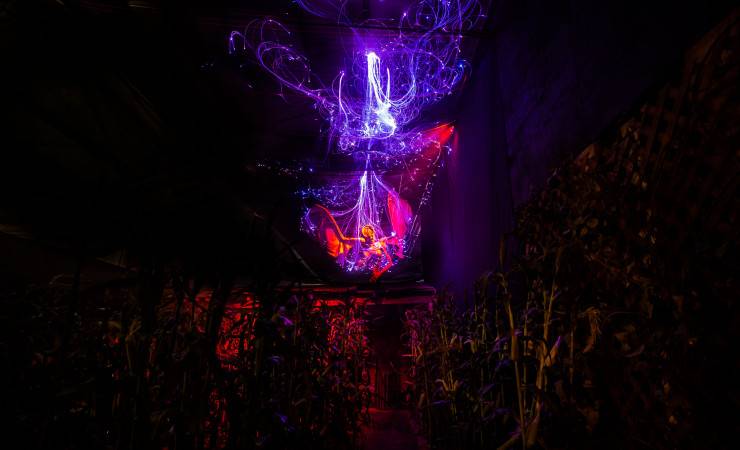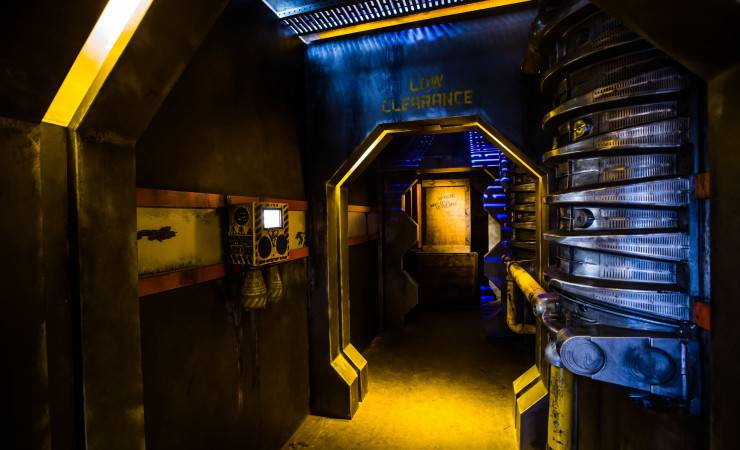 2020 – Year 7
"Area 51" and "Dusk: Rise of the Dead"
2020 marks the year we introduced our 2nd haunted house called "Dusk – Rise of the Dead". It's an outdoor cemetery that we built based on the tombs found in New Orleans. We actually went to New Orleans and visited many cemeteries to get inspiration! Our main show this year was Area 51 and we were surrounded by aliens! What a spectacular year!
2019 – Year 6
Fighting to Stave Off the "New Dark Ages"
In 2019 we moved from "Quarantine" to "New Dark Ages" and brought you some awesome military-inspired themes and characters.
It seems like ages ago since the scientists of the Draugr Institute and their rogue military contractors sealed the doors of the quarantine facility. In an attempt to ensure that a fraction of humanity could be spared from the unpredictable, contagious and fatal virus, the facility entered a strict lockdown and grew quiet… until now.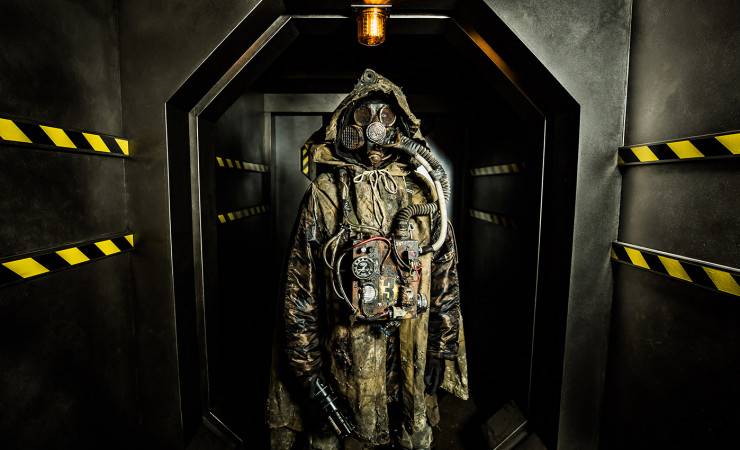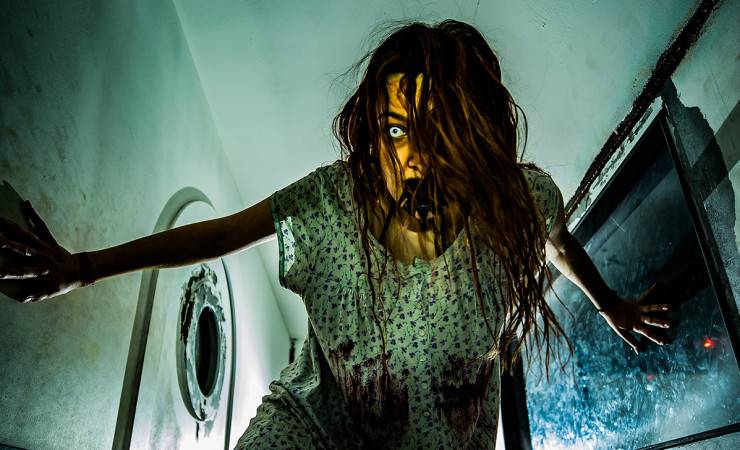 2018 – Year 5
"Quarantine" - The Only Way to Survive
In 2018 we moved to what is now our current location at 7031 Gateway Blvd. Our first year at this location we utilized all of our new warehouse space to bring you "Quarantine".
2017 – Year 4
Frankie Brings his Pals for "The Summoning"
This year we summoned up our local theatre ghost 'Frankie' to help us place you inside the ancient evils of the theatre.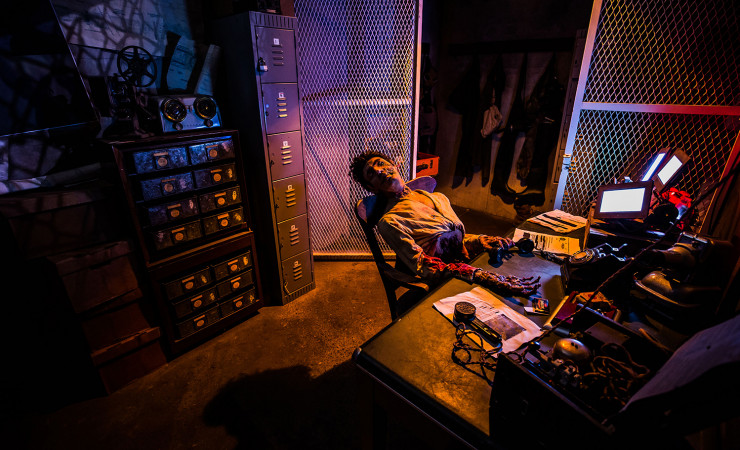 2016 – Year 3
We Dare You to "Face Your Fears"
"Face Your Fears" was the theme in 2016, where we asked people to face some of their worst fears, from clowns to snakes we had it covered.
2015 - Year 2
No One Can Escape "The Curse of the Williams Farm"
This is the year that Deadmonton moved into the famous Paramount theatre on Jasper Ave. The building itself was an amazing venue for Deadmonton as it was decommissioned and had the CREEPIEST basement we ever did see. We called the Paramount home for 3 full seasons, but alas, we once again outgrew the venue.
2014 – Year 1
''The Williams Farm" - Where it All Began
2014 marked Deadmonton's first Halloween season. We were in a small warehouse behind MacEwan University which we quickly outgrew. Our first year's legend/theme was ''The Williams Farm".
Enter If You Dare
Grab Your Tickets Now